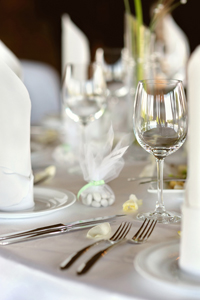 La Capinera restaurant and pizzeria has been in the culinary panorama of the Brenta Riviera for three generations and it is mentioned in the most accredited guides and gastronomic routes of the regional cuisine.

La Capinera will make you taste the most authentic Veneto cuisine, proposed in the traditional forms, but thought in a modern style, always paying attention to our territory and to the season.
RESTAURANT

Our restaurant is always open for lunch and every evening except Tuesday.

Our menu follows the season and it is constantly updated and personalized observing your requests, with a choice of meat and fish.
The Veneto cuisine suggests handmade first courses like gnocchi, lasagna, tagliatelle noodles and risottos, many kind of fish and grilled meat served with traditional side dishes, as well as home-made desserts.
SECTIONS